A Reflection of Growth in 2022
As our third year of developing EcoSource Native Seed and Restoration comes to a close, I get the opportunity to reflect on all we accomplished, the challenges and the small victories shared with our partners.
As EcoSource metabolized into an independent entity, apart from the High Desert Partnership, we were sad to see one of our Board of Directors, Brenda Smith of High Desert Partnership, resign. Brenda was a beneficial and helpful part of our organization and she will be missed.
January and February were spent cleaning sagebrush for our partner, Burns Paiute Tribe. who took the seeds and grew them in a greenhouse. The seed was cleaned to over 80% purity and had an extremely high germination rate. By fall of 2022, EcoSource was assisting with planting the seedlings, which many had roots over a foot long. We are so proud of this accomplishment and look forward to working with sagebrush seeds and the Burns Paiute Tribe again.
In March we submitted a proposal to become a working partner with High Desert Partnership who applied for the HB-762 Grant through Oregon Department of Forestry. HDP was awarded over $6 million dollars to work with local agencies and EcoSource on a project to combat mega wildfires in the Stinking Water regions east of Burns. The name of the proposal submitted by HDP for these monies is "Southeast Oregon Wildfire Resiliency" (SOWR). Many agencies were spraying invasive grass species throughout the Stinkingwater Region. EcoSource proposed to collect locally genetic native grasses, purchase native grasses and restore 1300 acres by planting native grasses in this area. All work on this project must be complete by June 30th, 2023. EcoSource was able to collect over 250 pounds of pure live native seed, get it cleaned and planted in plots on small acreages. EcoSource has completed the drilling portion of the restoration project and we are currently working to complete the broadcasting which we foresee being done by end of January 2023. Then we will monitor the planted seeds and restoration through the spring months to measure our success. This project must be completely done by June 30th, 2023.
In October, we welcomed a new Board Member, Jason Kesling of Harney County Soil and Water Conservation District in Burns Oregon. Jason is very experienced with grant writing and has a heightened interest in the EcoSource mission. Together, with the assistance of Roger Sheley, EcoSource has a written proposal and are looking for just the right Notice of Funding Opportunity (Grant) that fits what we want to do. We have been communicating with partners and getting involved with local meetings to discuss the decline of water resources in Harney County and we hope to be a helpful resource for landowners as they strive to become less reliant upon copious amounts of water for our cropping systems in this basin.  
(This article draft will be updated with photos and more information soon)....
Winter Newsletter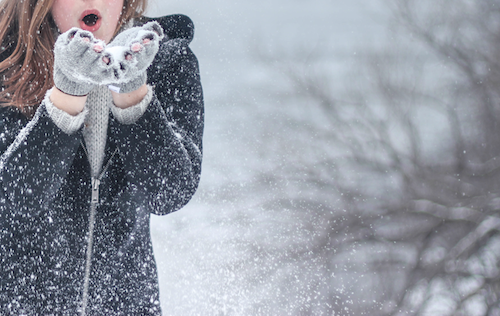 (Enjoying a snowy day)
EcoSource Native Seed and Restoration has been so busy the fall months just flew past us at lightning speed. We have been structuring our program to work as it's own independent entity apart from High Desert Partnership which helped to get our program in motion, and we did not notice any sign that winter is here. Oh wait! Is that a snowflake I see in the air outside? No, it's just dust. I think many of us have forgotten what snow looks and feels like. I do know we need a lot more of it!  All jokes aside, it looks like Harney County is headed for another severe drought season. Without a healthy supply of snowpack and rain in the winter and spring seasons, our suffering ecosystems could be facing mega wildfires in Harney County and  the eastern Oregon high desert as well as all over the northwestern states. Thinking of this issue in a positive light, I can say that the native plants which do survive through this harsh dry season will be stronger, more versatile and genetically adapting to survive as our climate changes. This makes the live seeds collected in these conditions a more valuable and needed seed for future restoration. 
Fall Newsletter
Sagebrush collection season is coming to an end at EcoSource Native Seed and Restoration. Did you know that there are different species and subspecies of sagebrush? A healthy sagebrush steppe ecosystem usually has approximately three different species of sage. During the 2021 fall field collection season, EcoSource collected two species of sage for Malheur National Forest Blue Mountain Ranger District and The Burns Paiute Tribe.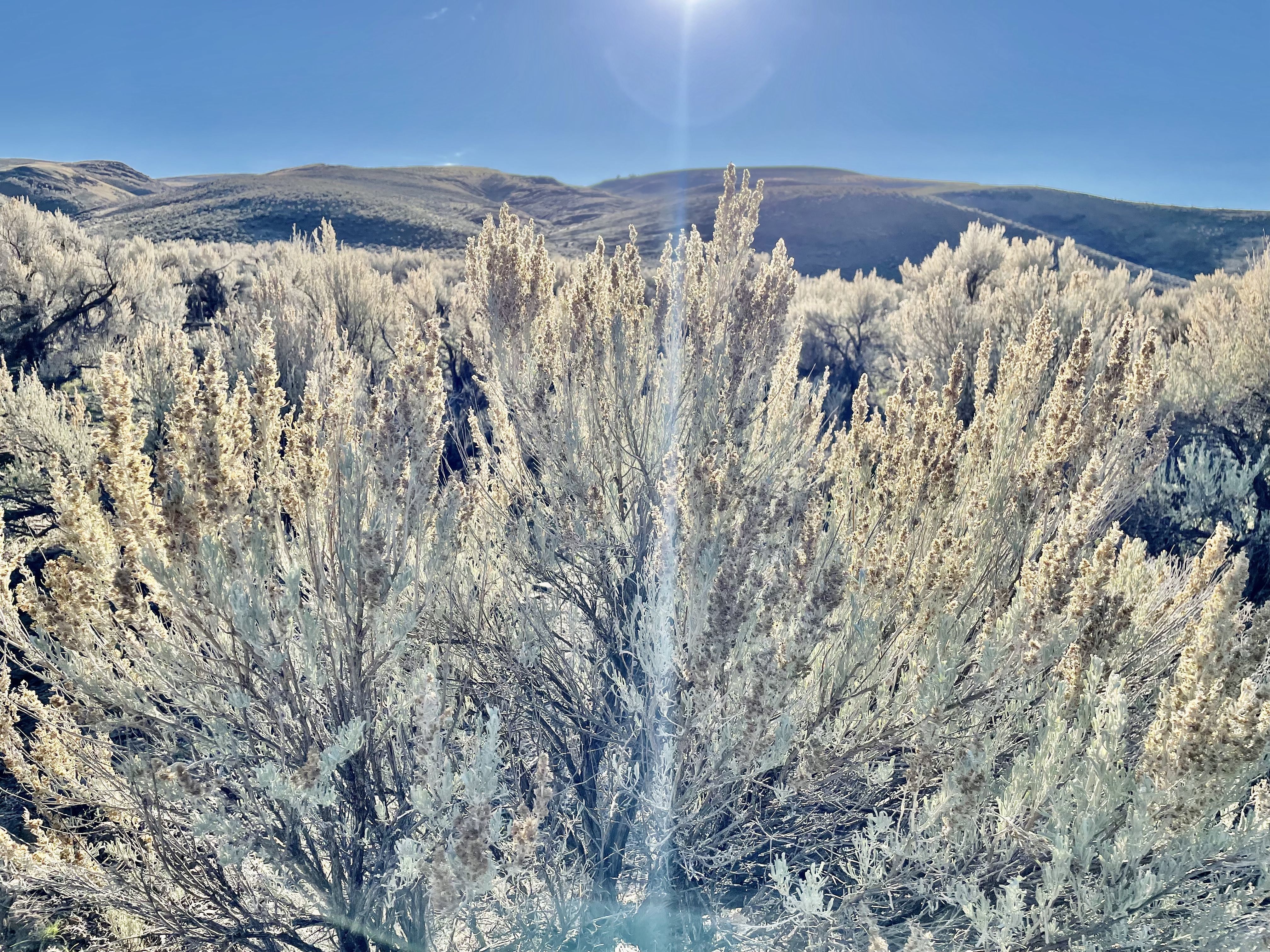 (Wyoming big sagebrush in Jonesboro.)
Big sagebrush (Artemesia tridentata) belongs to the Sunflower family. We collected two subspecies; Mountain big sagebrush (Artemisia tridentata v. vaseyana) and Wyoming big sagebrush (Artemisia tridentata ssp. wyomingensis). Mountain big sagebrush grows at higher elevations than Wyoming big sagebrush, with occasional overlap. Can you guess which partnership wanted the higher elevation sage?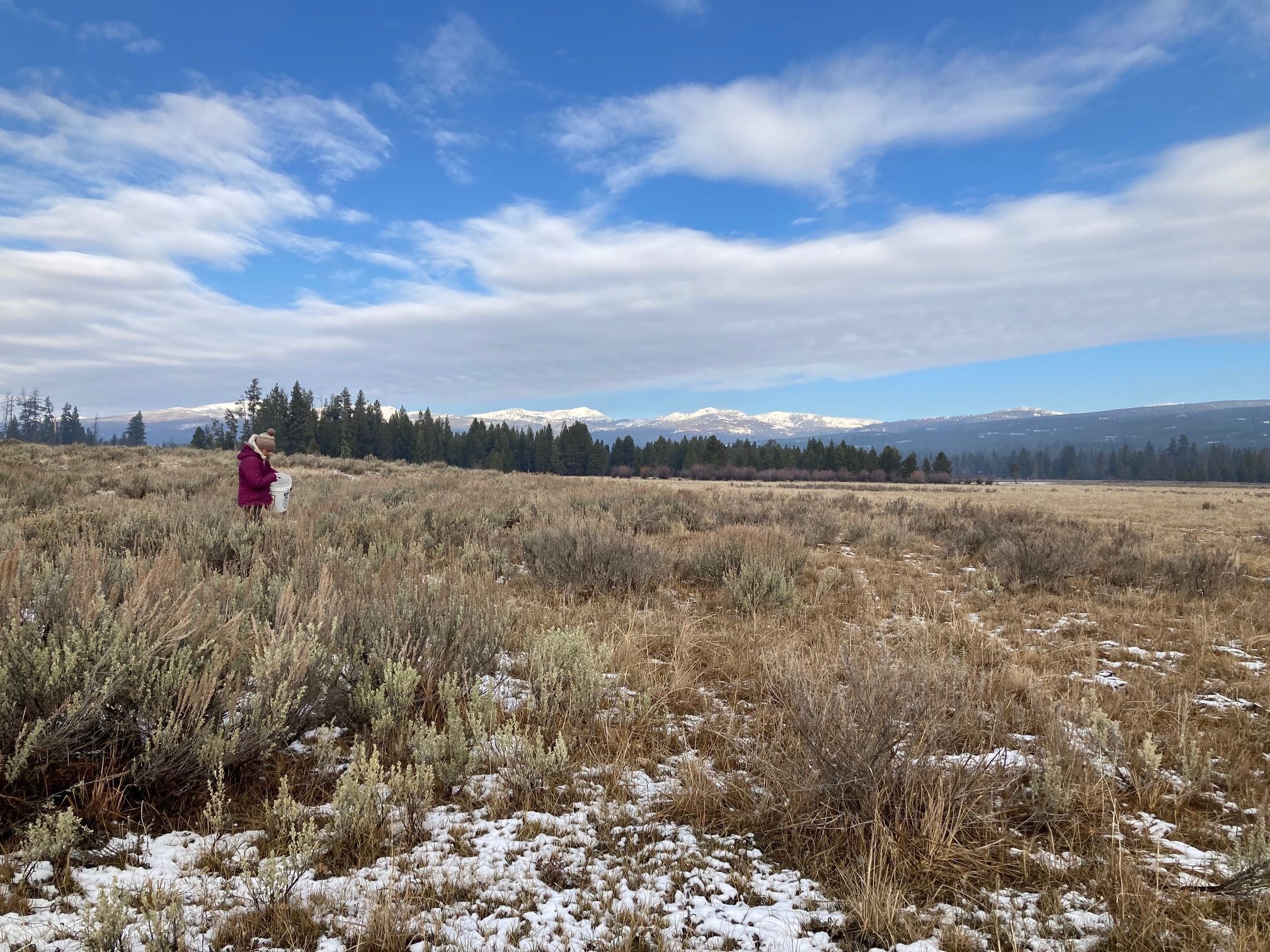 (Sue Maupin collecting Mountain big sagebrush in Logan Valley.)
The Forest Service re-seeded The Black Butte Fire's Incident Command camp with vaseyana seed. While the firefighters bravely fought the Black Butte Fire, the sheer size and activity of their camp degraded parts of Logan Valley. Fortunately Black Butte is on its way to being restored. After drying out overnight in EcoSource's climate controlled warehouse, the conditions for reseeding were ideal. A thin layer of snow created moist soil for the seeds to germinate in.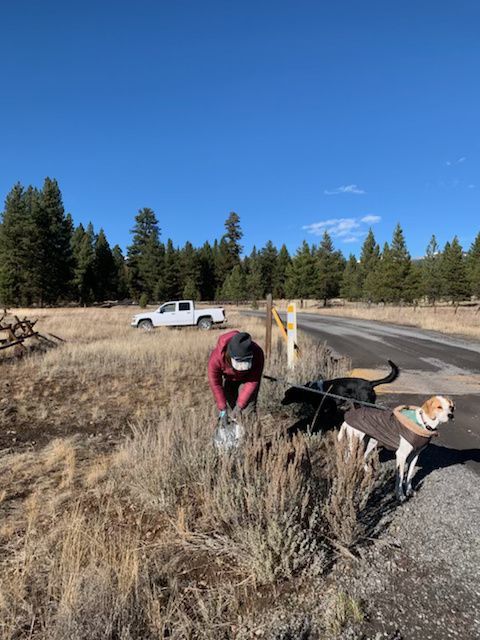 (Aurora Potts collecting Mountain big sagebrush by Lake Creek Youth Recreation Camp.)
Between whacking sagebrush with racquetball rackets into a large bag duct taped to a hoola hoop with a rope draped around the collector's neck and simply plucking seed off the inflorescence and dropping it into a bucket, it was determined each method has a time and a place. The racquetball racket method produces cleaner seed, but is definitely trickier to catch all of it, especially on a windy day. The more simple and direct approach of hand plucking yields far more, albeit dirty seed. In total our collection weighed 35.5 lbs.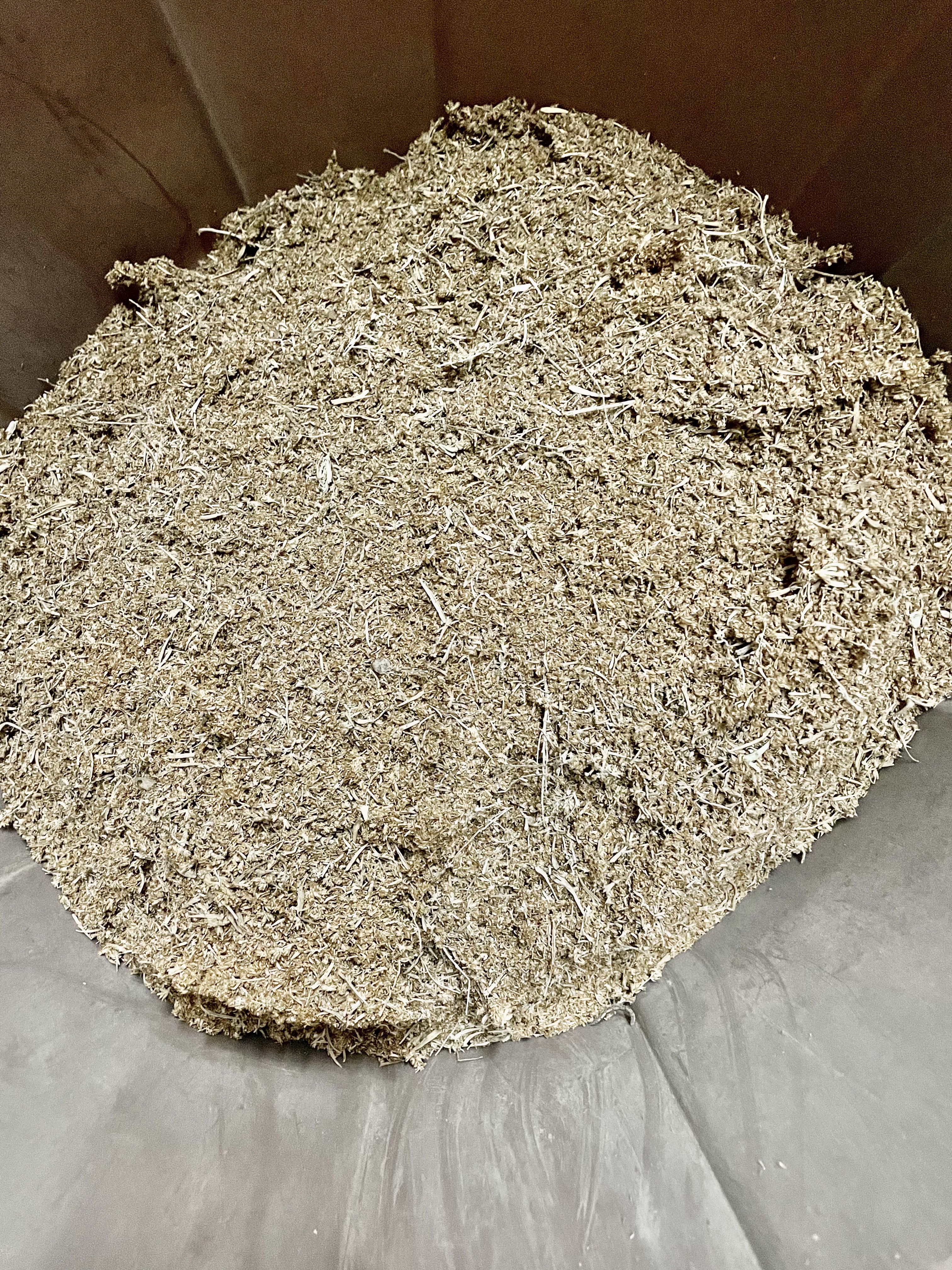 (Mountain big sagebrush seeds before cleaning.)

One time zone over along the Malheur River in Jonesboro, The Burns Paiute Tribe needed wyomingensis in order to re-seed the MM206 Fire. Any extra seed collected will go toward growing seedlings in their greenhouse for prescribed burns and creating their own personal seedbank for future use. After two days of hand plucking into buckets surrounded by some of Eastern Oregon's fine scenery, the partnership collected 42.11 lbs of dirty seed. This seed is being stored in a climate controlled environment at EcoSource over winter. It will be cleaned using brand new seed cleaning machines. This collection will be weighed again after cleaning to establish a baseline estimate of what future collections of dirty seeds may yield. This does not include the additional measurement for success of a germination and viability test. However, those are additional services EcoSource offers.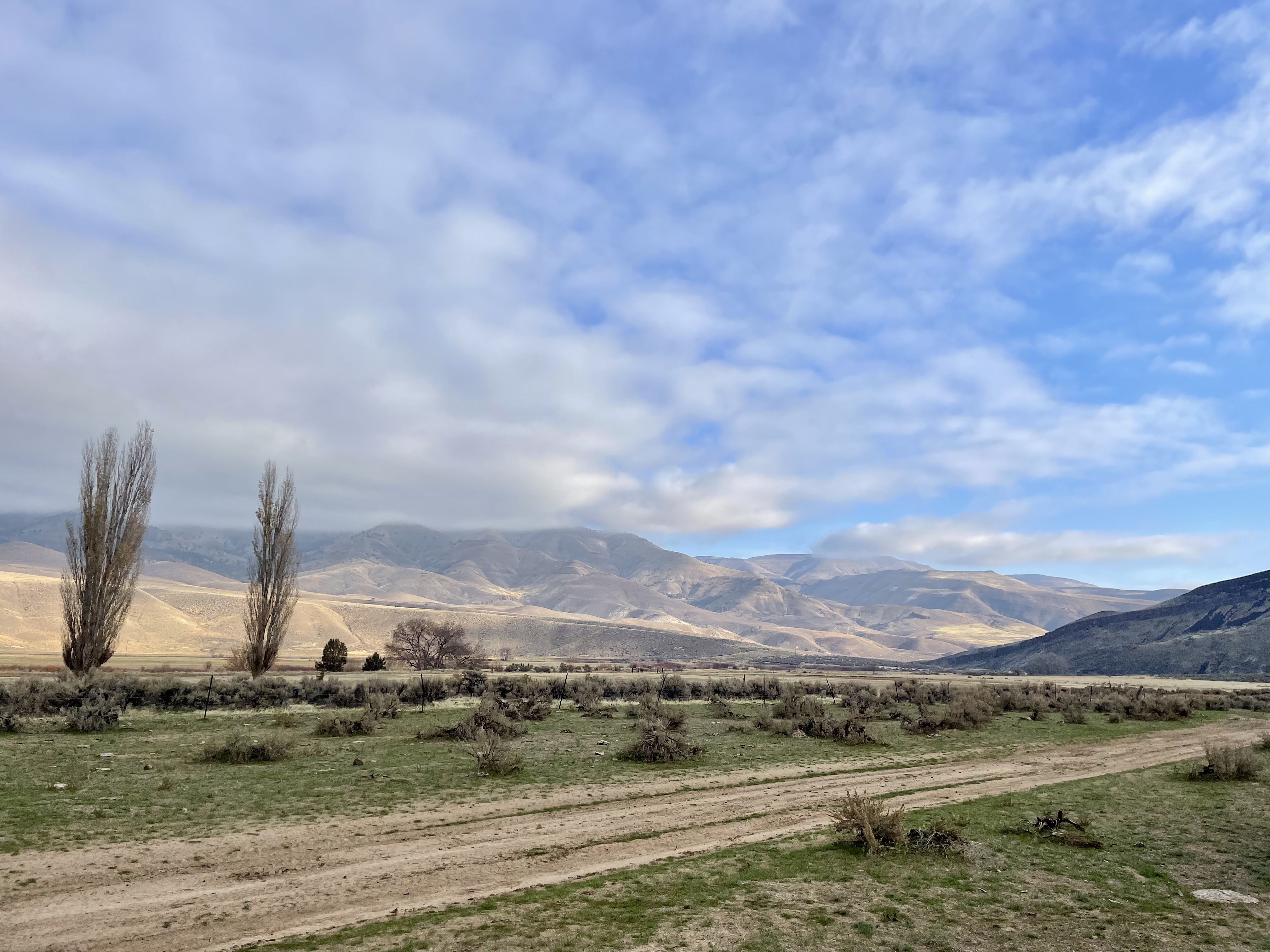 (Beautiful Burns Paiute Tribal land in Jonesboro.)
We are also excited to introduce Sue Maupin, Native Seed Production Specialist. She is currently employed by the Agricultural Research Station and is helping EcoSource develop our production program. She will be working very closely with farmers and other growers to help commercialize a native seed industry. If you are a private landowner and are interested in learning more about producing native seed, you can reach Sue by calling 541-573-7333.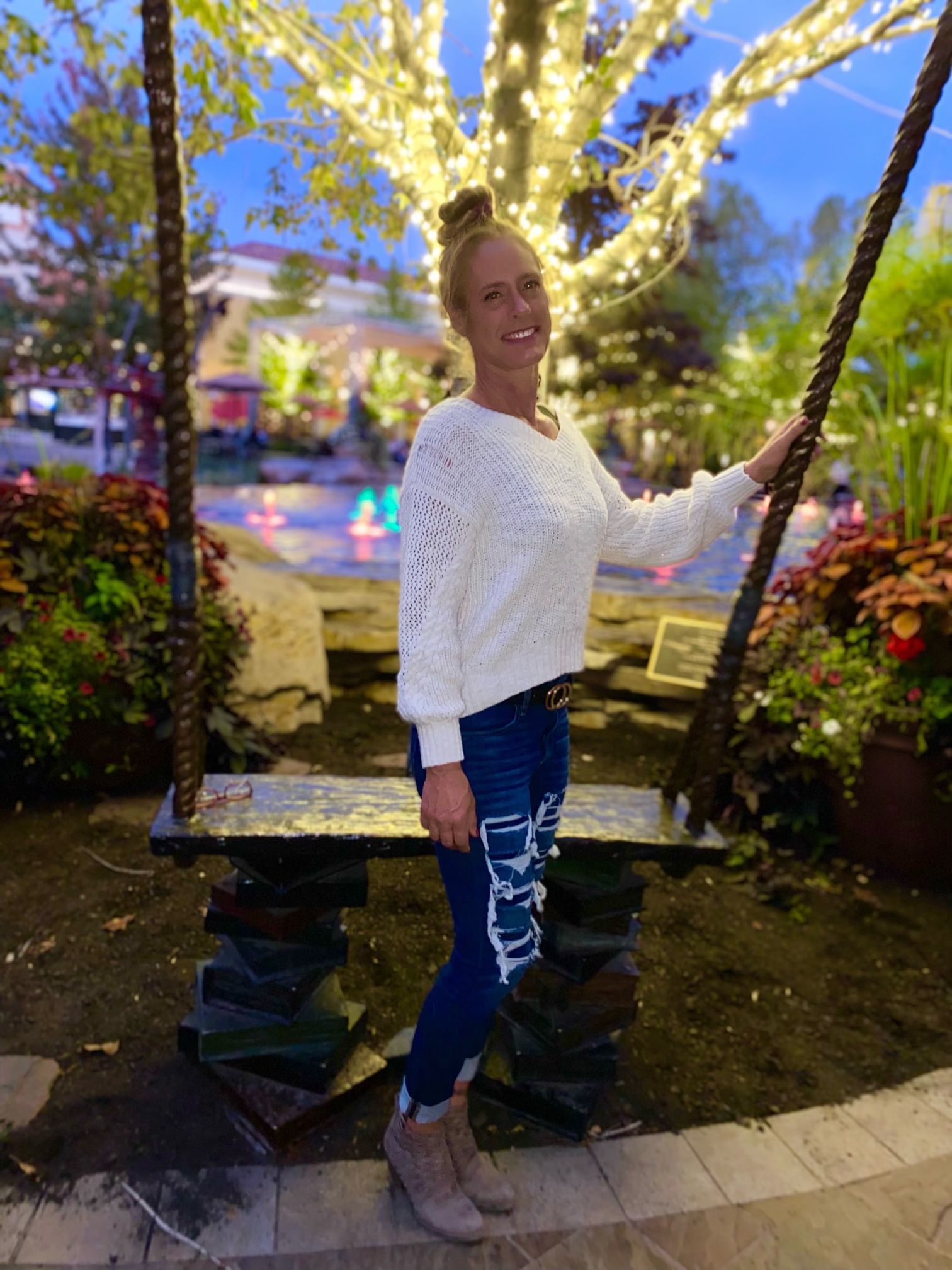 (Sue Maupin, Native Seed Production Specialist.)
End of Summer Newsletter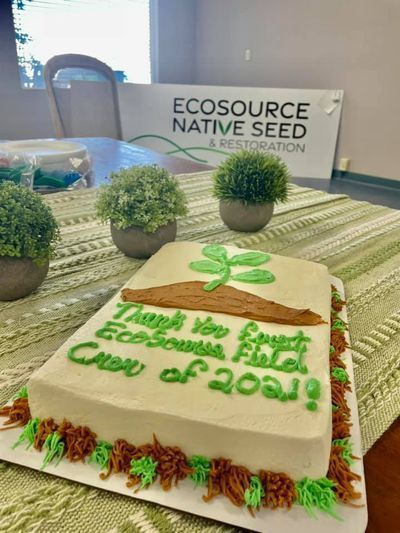 (EcoSource's end of season celebration cake from Annie's Bakery.)
EcoSource Native Seeds and Restoration's 2021 field season has been all about overcoming the challenge of drought. Imagine you are a desirable native plant, like Elymus elymoides (Bottlebrush squirreltail), and are trying to grow big and strong, but you just can't get enough water to produce much more than you need simply to survive. Your roots are parched from the lack of rain this spring and having the energy to produce seeds is hard to generate. On top of the lack of available water, the sun's usual nourishing UV light has turned into an oppressive heatwave, smothering normal levels of glucose production. Simply put, the productive balance of energy is not available for plants to produce significant amounts of seed.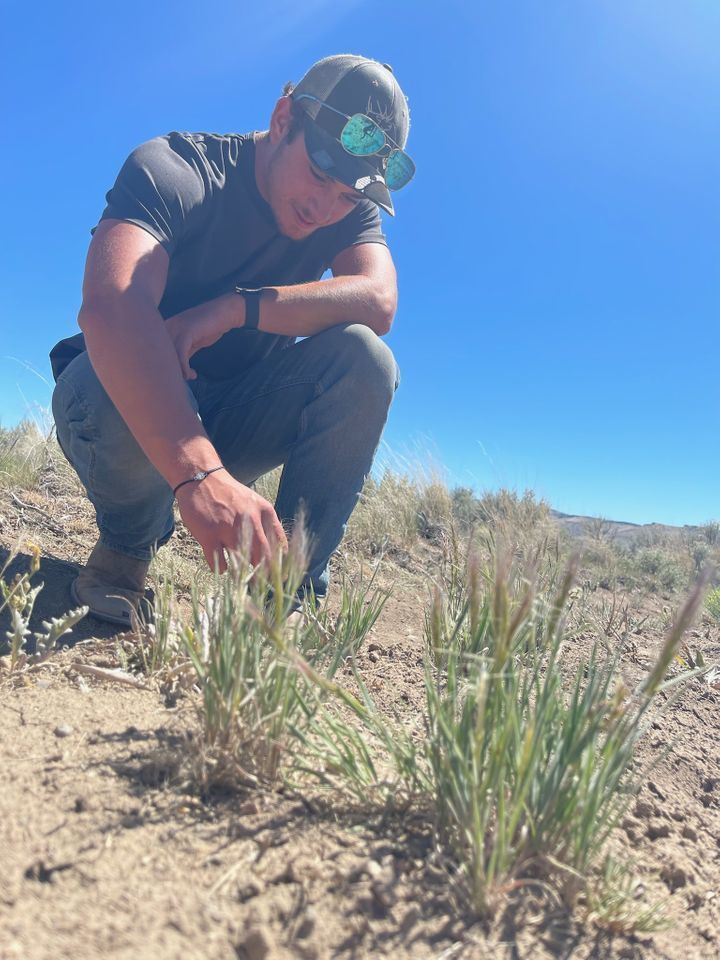 (Garrett Goss-Bodily monitoring Bottlebrush squirreltail in the field.)
In such harsh conditions the seeds that are produced are ephemeral and while EcoSource field crews have managed to collect some, Mother Nature beat us to it in other cases. Especially during a low yield field season, practicing ethical collection with respect to wild populations is of utmost importance. This is why national standards like the Bureau of Land Management's Seeds of Success protocol are so important. We do not want to deplete our wild native grasses and forbs populations' limited seed supply to an extent that the wild population we collect from can't sustain itself in future generations. So even when our field crews have limited seeds available to collect, we limit ourselves to only 20% of the available seed in order to preserve future generations.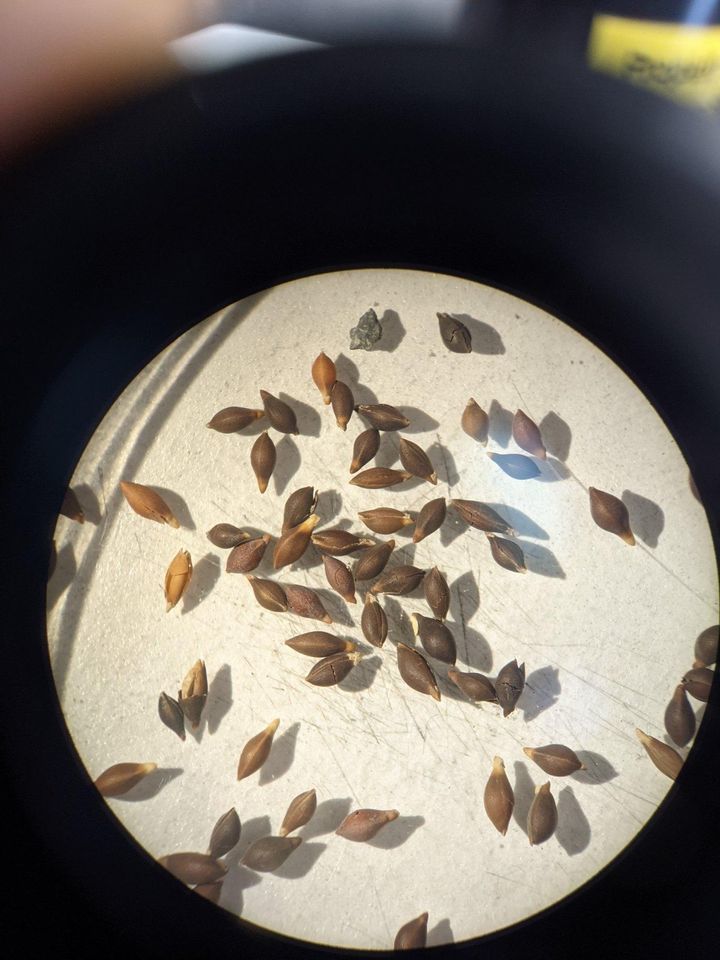 (Scarified Indian ricegrass seeds under a microscope.)
As this historic heat wave sweeps over the Pacific Northwest, EcoSource field crews seek refuge in the warehouse during the afternoon scarifying Achnatherum hymenoides (Indian ricegrass) seeds. Indian ricegrass seeds can be difficult to germinate due to their thick hull for long periods of dormancy, which is an adaptation for natural disasters or simply weather variability. Some seeds can take up to five years to be viable, but this staggering germination period prevents a population from being wiped out in a catastrophic manner.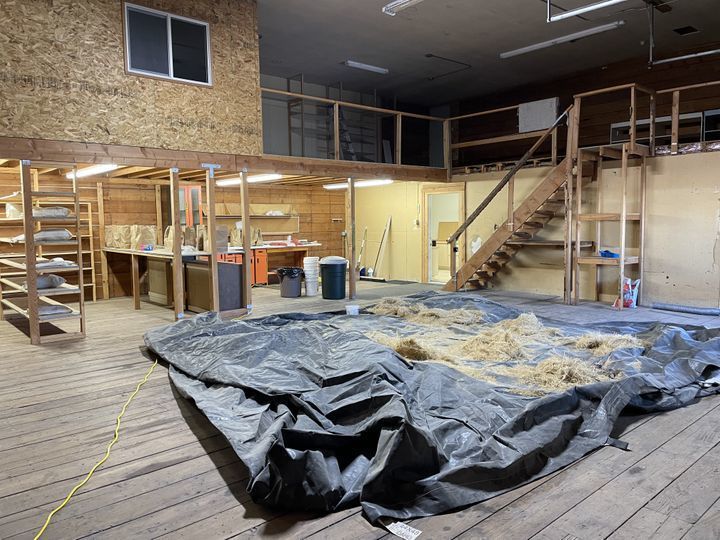 (Last year's Indian ricegrass seed supply.)
However, for our purposes we want the Indian ricegrass seeds we sow to germinate sooner in order to grow out a population. So EcoSource has corresponded with Utah State University and The Institute for Applied Ecology in order to learn more about the scarification process. Scarifying the tough Indian ricegrass seed's hull with abrasive materials can decrease the amount of time it may take to germinate. The EcoSource field crew has been using a cement mixer while testing out different materials for various lengths of time, then taking their seeds to The Eastern Oregon Agricultural Research Center's lab to inspect their scarification under a microscope. It is very important that the tiny seed's hull is only fractured in order to give it the best chances of expeditious germination.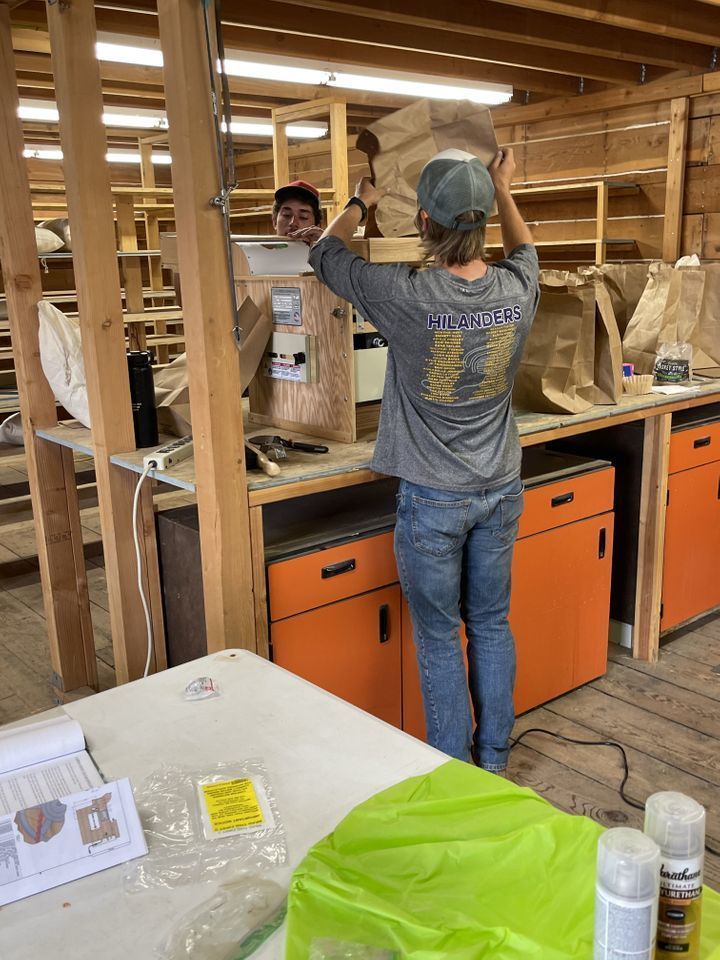 (Recent Burns High grads, Garrett Goss-Bodily and Tom Boyd manage uncleaned seed through a machine that cleans chaff.)
In addition to scarifying Indian ricegrass seeds the EcoSource Collection Crew became a Seed Cleaning Crew. They helped troubleshoot and get each new machine up and running. They also cleaned many, many seeds the old fashioned way, with their bare hands and fingernails. Most of the EcoSource crew returned to school this month, so we threw them a party for all their hard work on their last day.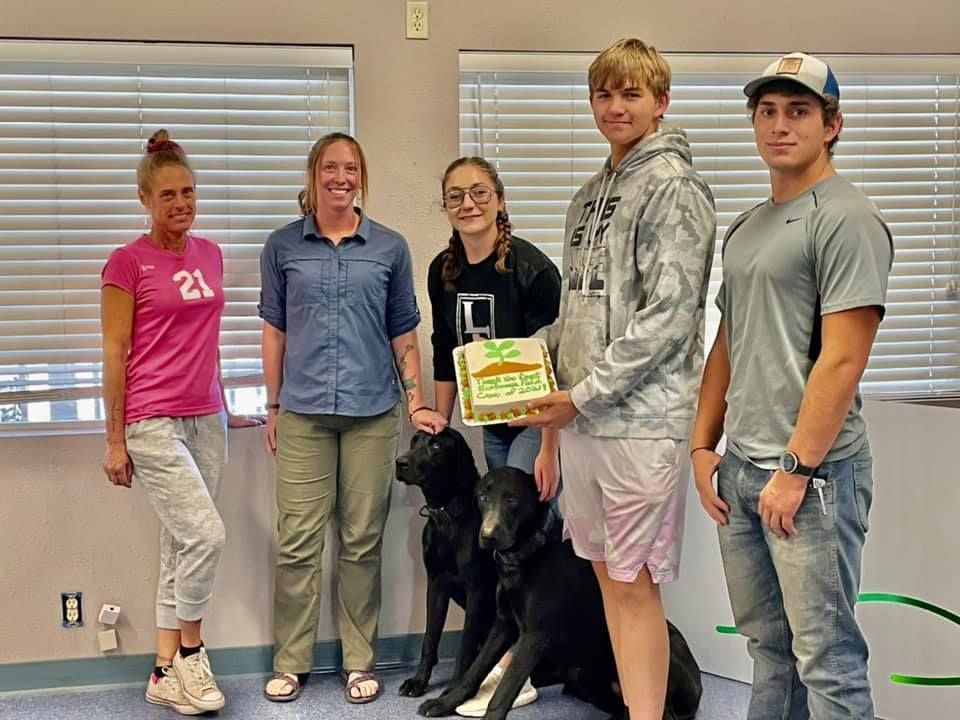 (EcoSource field crew's last day pictured with their native seed collection specialist.)
This season of intense heat and drought only reinforces The Northern Great Basin's need for EcoSource Native Seeds and Restoration. As wildfires continue to ravage the region, it becomes all the more critical to collect genetically appropriate native seeds that will help restore the land, conserve water and reduce the growth of highly flammable invasive species like Bromus tectorum (Cheatgrass). We are looking to stay ahead of the game next season having a better understanding of native seed supply and their timelines for dropping during drought conditions as we must be prepared to continue to work with this challenge in upcoming years.